Prices for US import: August 2014 Update
Between June and July 2014 prices for honey import in the USA did not change too much staying relatively high. However, data on import from Ukraine are absent in the USDA report of July. Prices for honey from Argentina look a little lower ($1.83 – $1.88 per pound; i.e. $4.03 – $4.14 per Kg) while India and Vietnam were able to keep about the same low prices as before (see picture below).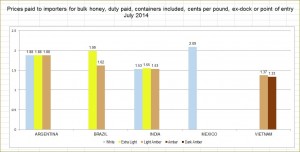 However, in August, the prices underwent significant growth of some 6% for Vietnam, 11% for Argentina and 17% for honey from India. Honey from Ukraine also came at some 10% higher price than back in May.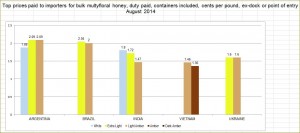 Presently we have honey on sale from a number of countries below. As usual, prices are a subject to change at any time.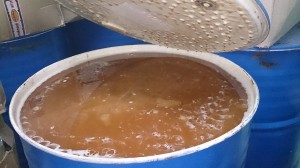 Honey from Ukraine
We presently have a supply of freshly collected 2014 Polyfloral honey from Ukraine (ELA, 45 – 55 mm Pfund; moisture 17.5 – 18.5%). This honey is for sale at CFR price (delivery to destination port included) $3600 – $3880 per ton ($1.63 to $1.76/pound) depending on destination and volume. We also have a variety of USDA Organic and Kosher certified honeys on sale.
Certificates of analyses issued by QSI GmbH (Germany) are available.
Honey from Russia
Polyfloral (ELA, ~ 50 – 60 mm Pfund), Buckwheat, Linden, Rapeseed and Sunflower. Russian honey in general is notably stronger in flavor and aroma. Typically it is characterized by high diastase numbers, high antioxidant and healing activities. Prices are in the range of CFR $3200 – $3400 ($1.45 – $1.54/pound). Perfect honey for table and ingredient purposes. Confirmed supply is 40 tons monthly.
Honey from India
Polyfloral (ELA, < 50 mm Pfund). Price is in the range of CFR $3300 – $3360 depending on destination. Lower prices are possible at higher purchase volumes of some two 20 foot containers monthly. Please see an example of COA from Intertek for the honey below. Perfect honey for table and ingredient purposes. Confirmed supply is 500 tons monthly.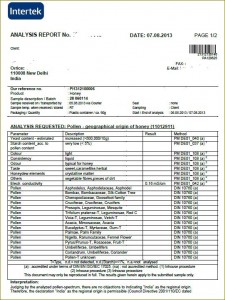 Honey from Vietnam
EU CERTIFIED Polyforal honey (LA, ~ 75 – 80 mm Pfund), COAs from Intertek (Germany). Perfect honey for ingredient purposes. CFR price which includes delivery to the USA/Canada ports is $3000 per ton ($1.36 per pound). This honey will be available starting from February 2015 the amount up to 1000 tons annually. Supply of 40-60 tons monthly is possible.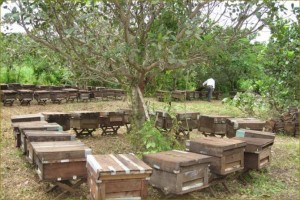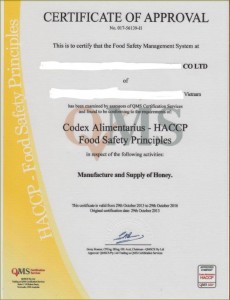 The honeys are located in the countries of origin. If you have any interest please let us know. We are opened for all discussions on prices and payment terms. Prices and supply volumes are subject to change.