Manuka and Yemen sidr honeys
Antibacterial and anti-inflammatory properties of honey are known for millennia. A number of honeys originated from a variety of geographic locations are marketed as natural remedies for numerous health conditions. Manuka honey is the most known for its wounds and burns healing properties. Manuka honey is also marketed for use in many other conditions that include:
Preventing and treating cancer
Reducing high cholesterol
Reducing systemic inflammation
Treating diabetes
Treatingeye, ear, and sinus infections
Treating gastrointestinal problems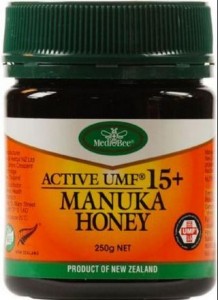 However the evidence is very limited on whether or not manuka honey is effective for the above conditions. To receive a UMF® grading, a honey must have the presence of DHA (dihydroxyacetone), Leptosperin, and Methylglyoxal. The UMF® rating is a measure of the attributes and values that make up Manuka honey, and assures purity & quality.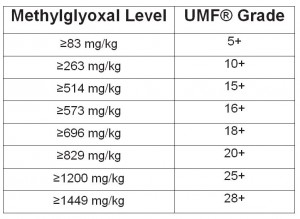 Yemen sidr honey is another expensive type of honey that comes from the sidr tree in Yemen. It is marketed as a miraculous remedy for nearly any possible illness.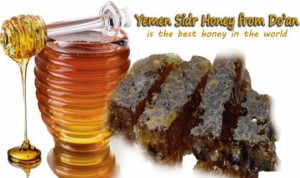 A study has shown that certain honeys, namely the Manuka honey from New Zealand and the Sidr honey from Yemen, have a powerful killing action on these bacterial biofilms that is far superior to the most powerful anti-microbials used in medicine today. However except one case when Yemen sidr honey was shown to help fighting chronic sinusitis infection its other stated health benefits are lacking scientific evidences.
One thing is to let bees find valuable nectar sources but what if purposefully design medical grade honeys instead of harvesting them from rare plants? To this goal one can feed bees with carefully designed concentrates from selected medicinal herbs to produce a variety of medicinal honeys with desirable activity profiles.
That's exactly how Life Mel Honeys are designed and produced to help fighting a variety of health disorders ranging from respiratory problems to alleviation of side effects of chemotherapy in cancer patients.
Life Mel honey: Herbal sources
There is large number of nectar sources used in the design of Life Mel honey. The most important medicinal herbs are listed below:
Uncaria tomentosa, Echinacea purpurea ,Urtica dioica ,Calendula officinalis, Melissa officinalis, Beta vulgaris cicla, Eleutherococcus senticosus (Siberian Ginseng ), Vaccinium myrtillus, Taraxacum officinale, Ficus carica, Trifolium pratense, Morus alba, Chicorium intybus, Inula helenium, Ribes nigrum, Avena sativa
Life Mel honey: Therapeutic spectrum
Helps balancing blood parameters
Helps fighting respiratory disorders
Helps stabilizing digestive system
Helps maintaining energy and balancing hormone levels in elderly men and women
Life Mel honey: Clinical studies
Myelosuppression (bone marrow suppression) is the most important toxic side effect of most chemotherapeutic agents and typically is a dose-limiting factor.  Death occurring after chemotherapy usually results either from infection related to or drug-induced leukopenia  or from bleeding related to thrombocytopenia.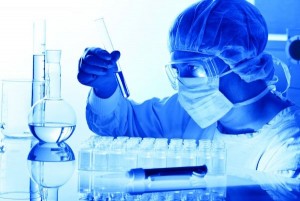 A recent limited clinical study has shown that Life Mel Honey  was helpful in decreasing the incidence of anemia in 64% of 30 participated patients, decreasing the incidence of severe neutropenia and lowering the incidence of potentially fatal thrombocytopenia (low platelets).
In another small clinical study 56 children were treated with Broncho Life Mel Honey has indicated that the honey was safe for use in children of age two and up;  the honey was helpful in treatment of recurring respiratory infections, sore throat and pneumonia.
Let's take advantage of these specialty honeys for better health and quality of our life. For any further information, samples or purchasing details please use Contact Us page.