New honey season commences.  Please see below what is currently on sale and what trends may look like.
Honey from Ukraine
Rapeseed 10+ FCL (full container load, ~ 20 metric tons) available at CFR $3550/MT and Acacia 2+ FCL at CFR $5350/MT at the port of Philadelphia. See details at the picture below:
Polyfloral honey from Ukraine is on sale at CFR $3450/MT at Canadian and/or US ports. A container (1 FCL) or more is available on monthly basis.
Honey from India and China
Acacia from India available from UAE, port of Dubai at FOB $5800/MT (color 10 mm Pfund; moisture 18%; HMF 6 mg/Kg).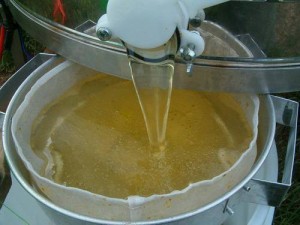 Polyfloral honey from India (color <55 mm Pfund) at a descent price of CFR $3250/MT delivered at any US and/or Canadian ports. Up to 10 FCL are available for shipping to your destination.
A special offer for the US and Canadian buyers: ~30 FCL of good quality polyfloral honey (color 35 mm Pfund  Color of the honey) available from warehouses in New Jersey. The honey is of Chinese origin but it is accompanied by Intertek analyses and it has been released by the US CBP and FDA for the US markets. The first 4 FCL are going urgently at EXW $2300/MT from New Jersey. The rest 26 FCL may go at as low as $2800/MT at your destination port.
Please keep in mind that prices and amounts available are subject to change.